Since everybody involved with Robby Glantz Int'l Power Skating is a former or current Ice Hockey player, we like to think of ourselves as stride and speed coaches!
Our Program being designed specifically for the Ice Hockey Player…and we have found that a couple of the great methods for getting more speed are training methods that we have adapted from the Track and Field Coaches…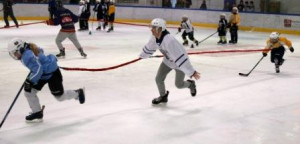 One is that we use Bungie Cords to pull players faster than they can go on their own, and yet, they still have to keep their legs moving with the Cord…This is called Overspeed Training. You truly have to see and experience our Overspeed Training, ALL the players (including the Pros) love the Bungies!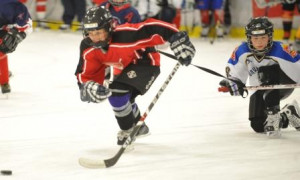 Another is the use Resistance Leashes which help build up the leg & core muscles and improve posture, edge control, technique and power…This is called Underspeed Training!